BestSecret Christmas Party in 2016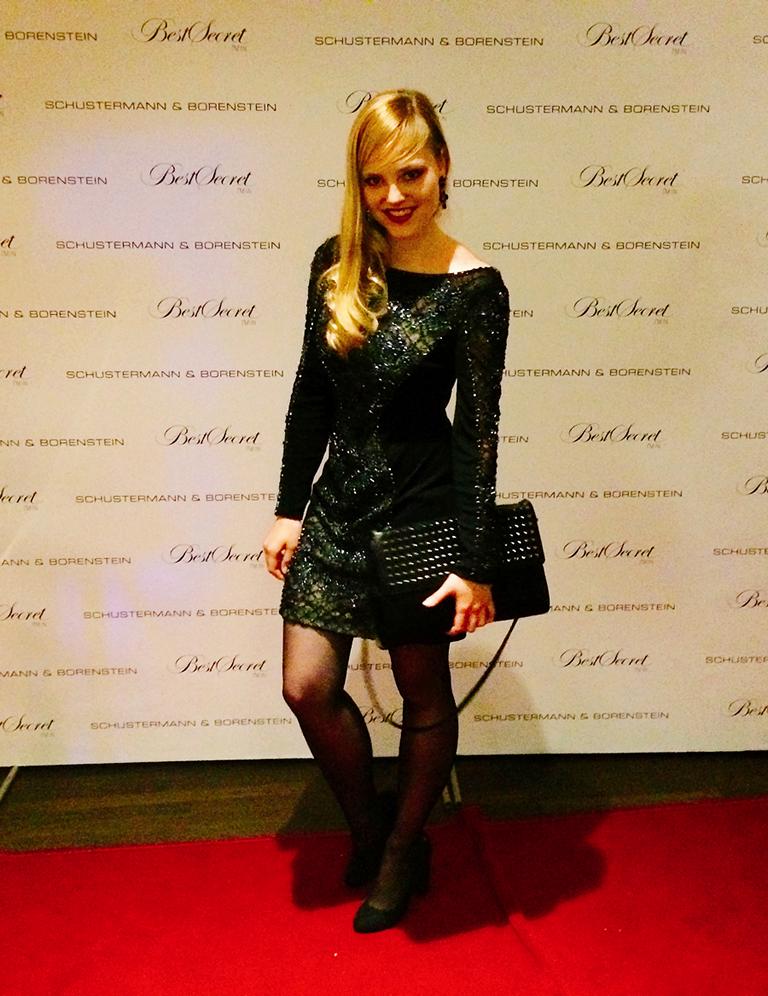 This year the BestSecret Christmas party took place in the famous soccer stadium "Allianz Arena" in Munich, Fröttmaning. The online company rented the VIP lounge and about 1.000 employees were invited. It was a magical atmosphere: Golden light lightened the fog outside. It felt like we travelled back in time to the 30s. While the huge screens in the soccer arena were playing the company's videos, a live band performed festive music underneath. The food was very delicious as well … in total it was a very wonderful and felicitous evening.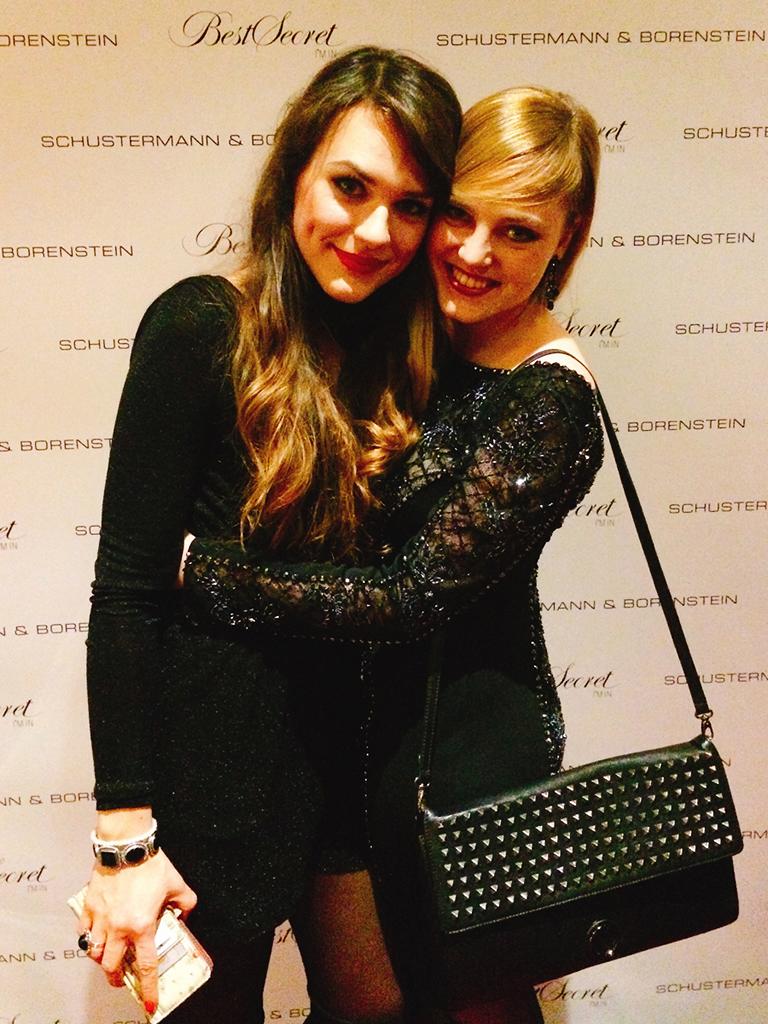 with Daphne Hamann. Right now she works as a stylist and modeled for my diploma collection. Daphne was one of the top 10 finalist in the model contest "Schöne Münchnerin" in 2013.
with Rafael Souza – one of the best photographers I know. I worked a lot with him so far which you can see in my fashion blog.
with Sabrina Feuerbach – Head of styling
BestSecret Christmas Party in 2015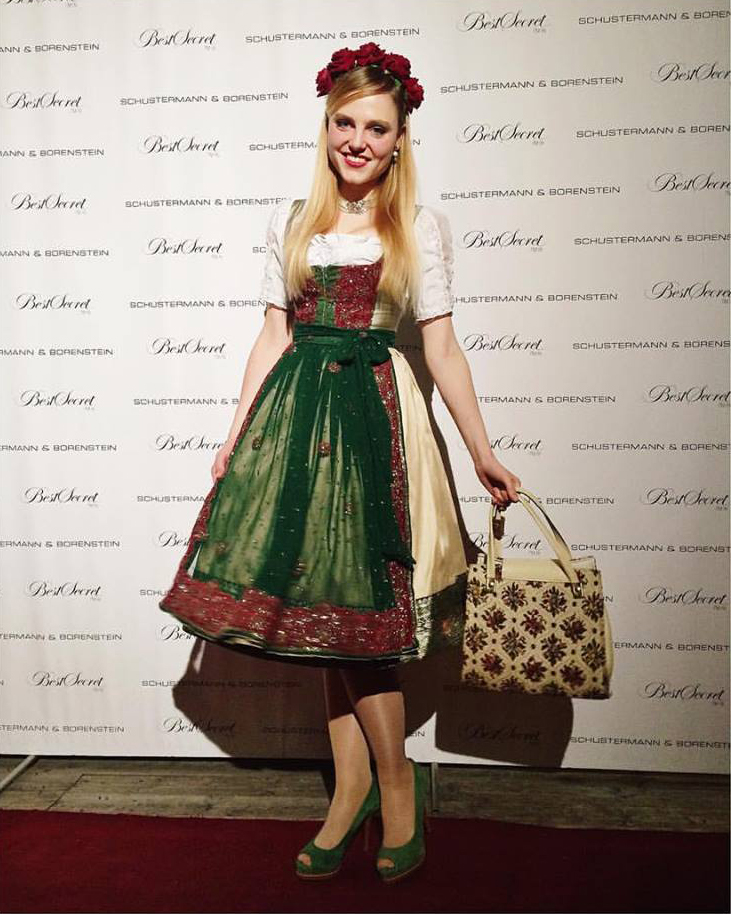 Sari-Dirndl: Alina Spiegel Design
Peeptoe-shoes: Zara
Tapestry bag: Real vintage bag from the 50s.
Pearl earrings: Chanel

Location: Pferderennbahn, Riem, Munich
BestSecret Christmas Party in 2014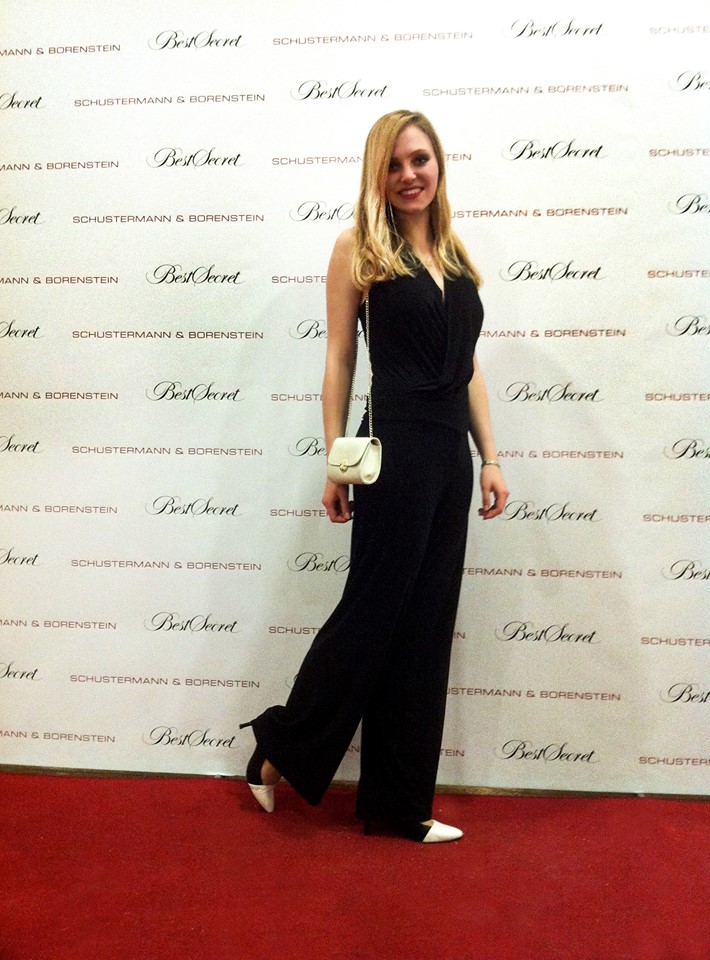 Follow Us On
Did you like this blog entry? I hope you enjoyed this post, check in next week for more tips or have a look at my other posts. Please feel free to share them and to leave a comment. You can subscribe to my website or follow me on Instagram or Facebook. On Instagram you also will find simple snapshots of my daily life taken with my cellphone besides professional photography and fashion themes.
See you soon, XOXO